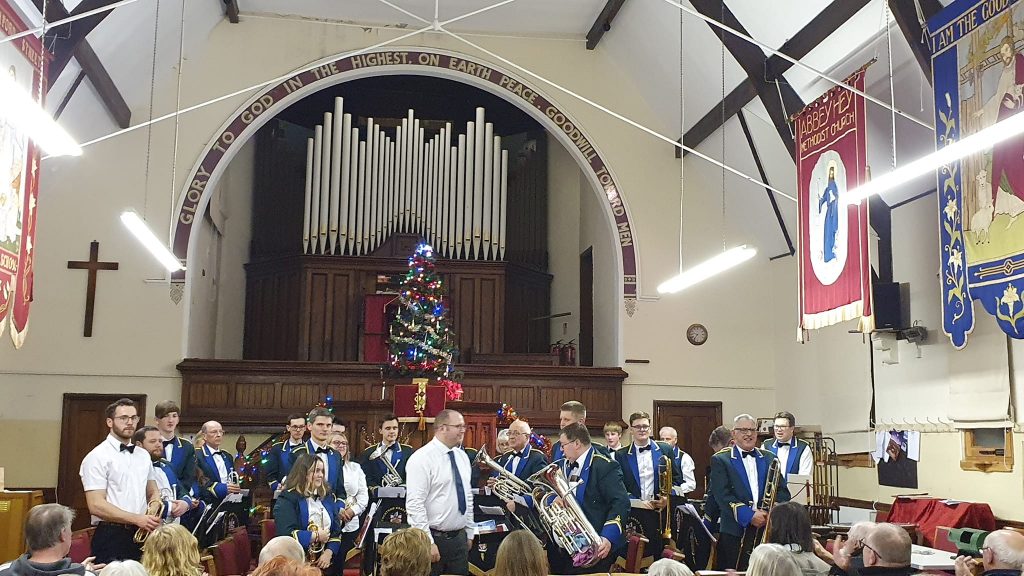 On Friday 2nd December we began our Christmas events with a concert at Mow Cop Primitive Methodist Church.
Training band started the evening off by playing 4 pieces – 2 tunes from films as well as Jingle Bell Boogie and Three Kings Rock.
It was then the turn of main band, playing lots of favourite Christmas tunes as well as a number of carols for the audience to sing along with. A very enjoyable evening was had by all.