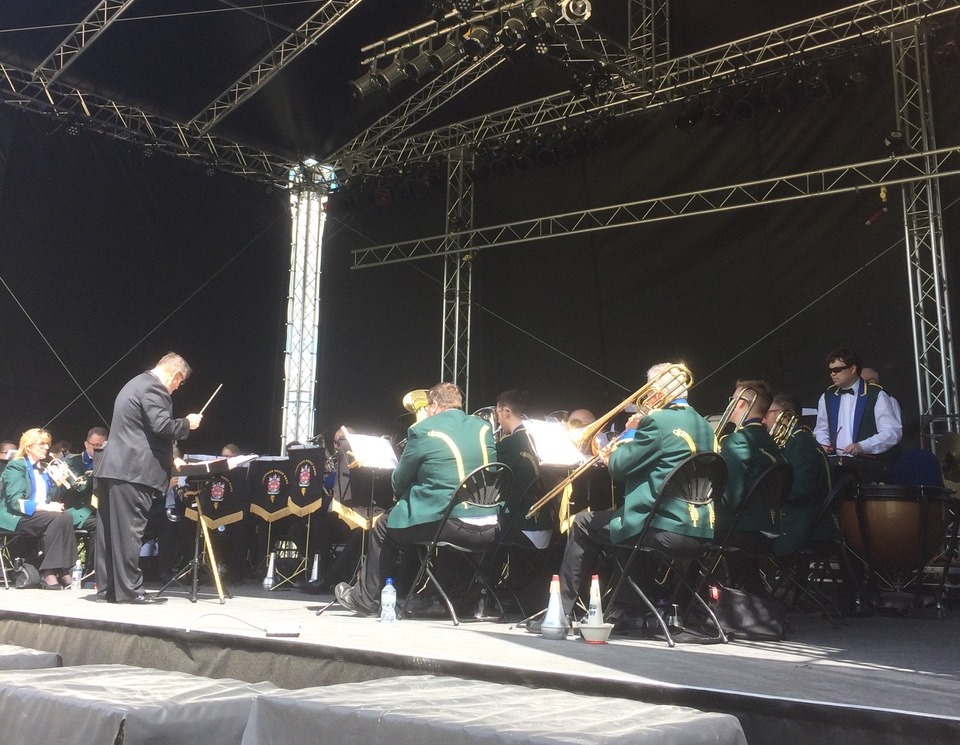 Sunday 30th June saw the band return to their home ground of Trentham Gardens where they played two one hour slots in the enormous ampitheatre stage. The sun was shining but the wind still played havoc with the stands and music. It was great to see the bank filled with people in deckchairs and on blankets, enjoying the music on a lazy Sunday afternoon. They were treated to classics from the stage and screen including Frozen, The Greatest Showman, Chitty Chitty Bang Bang and Gladiator.
One spectator wrote:
I just want to say how fabulous you all were yesterday at Trentham Gardens! We listened to the full two sets and the choices of music were both current and captivating! A huge well done to you all and we shall look out for you playing near to us again soon.