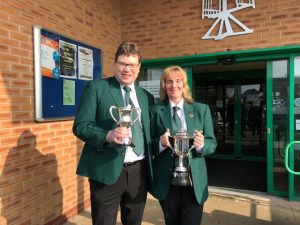 It was a succesful trip to South Normanton on Sunday Feb 24th for Trentham Brass as we achieved 2nd place in the 3rd Section contest.
The band played the test piece 'First Suite in Eb' by Holst and were highly commended by the adjudicator for their performance.
Congratulations also to Paula on winning the best soloist for 3rd and 4th sections.