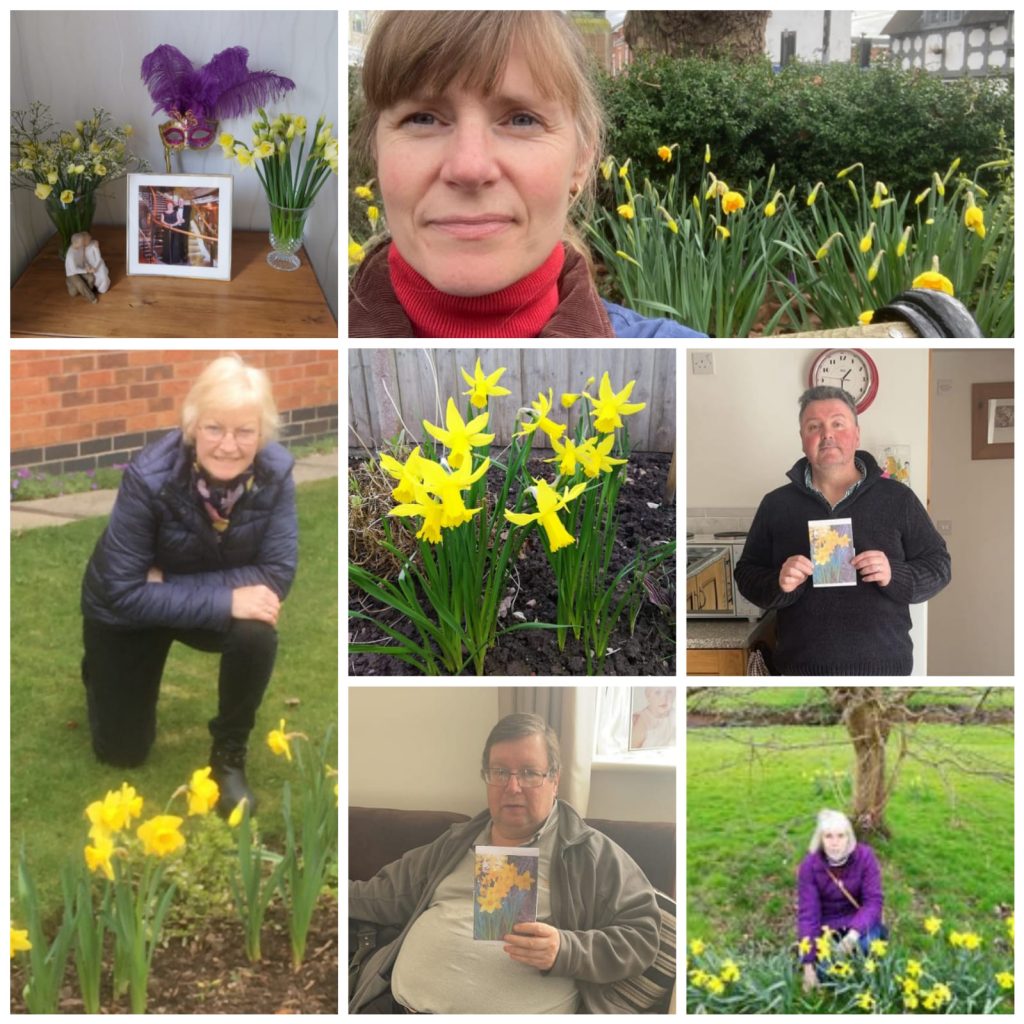 23rd March 2021 – National Day of Reflection
Today is the first anniversary of the first UK lockdown. On this National Day of Reflection we commemorate the tragic loss of life and show our support for everyone who's been bereaved.
Members are pictured with daffodils in support of the Beth Johnson foundation in collaboration with Marie Curie, who asked people in Stoke on Trent to share pictures of daffodils in memory of those who have lost their life.