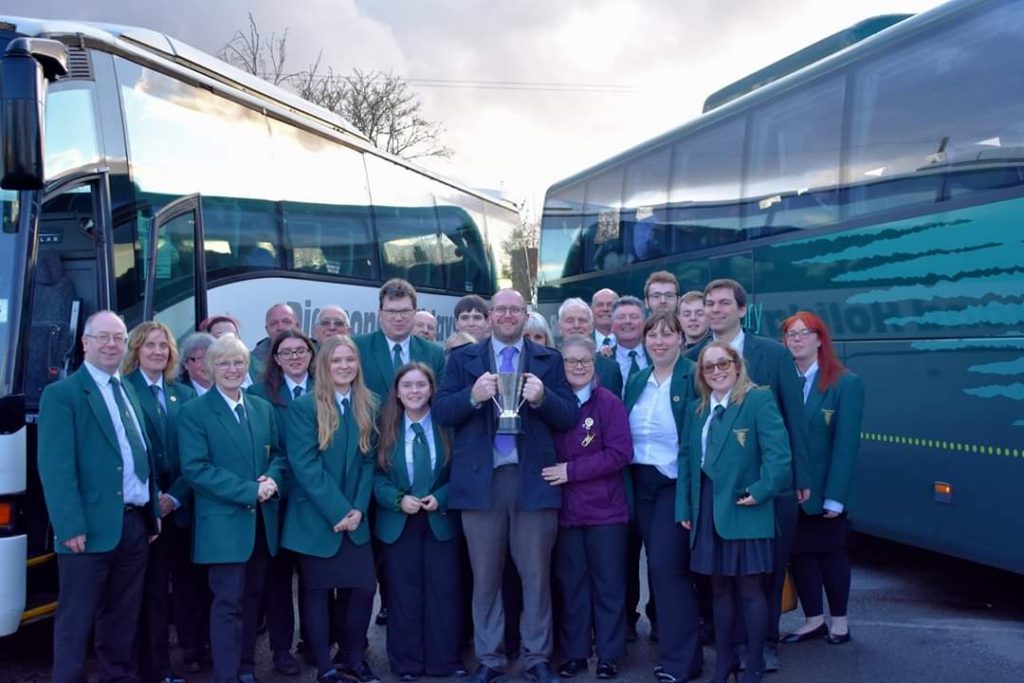 Trentham Brass Band hit the high notes at the recent Midlands Regional Brass Band Championships held at Kenilworth School in Warwickshire.
They achieved third place in their highly contested section and as such guaranteed a place at the National Finals held at Cheltenham Racecourse in September. Trentham Brass Band's new musical director Shaun Farrington now has the opportunity to both play and conduct at the National Finals as he is also a member of North West Regional Champions Foden's Brass Band.
Trentham Brass played the piece "Neverland" by Christopher Bond. The piece reflects the story of Peter Pan and had elements of Capitan Hook in a very pirate like final section which the band enjoyed playing. The contest was judged by James Holt and Chris Wormald. The two judges were highly complementary of the band with one remarking "This was a high quality performance from a good band and well directed by the Musical Director".
To achieve this level of success the members of Trentham Brass Band committed to extra rehearsals, even meeting up at 7am on the morning of the contest to complete one final rehearsal.
Shaun Farrington, the bands musical director, said "I am really proud of the hard work and dedication shown by all members of the band. The progress they have made in the past few months is phenomenal and all the hard work has paid off with this well-deserved result. I am really looking forward to conducting the band at the National Brass Band Championship finals later in the year."